The Introduction
As interest in eBikes has grown, we decided as a shop to offer them and see how they'd fare in our local area. If you are not familiar with the east East Bay, it is hilly. Geographically it consists of three valleys that meet in Walnut Creek. The hills on each side are what most people — myself included — would consider steep. If you aren't familiar with this part of the country, think of the images you have seen of San Francisco's steepest hills and then spread them out over a very large area. That is east East Bay. This is what first in a series of analytical reviews starting with the Orbea Gain. Numbers don't have opinions.
As a former product manager in the software industry, when I consider new products I tend to lean towards use cases. How would an eBike be used in our area? Some use cases were simple: two friends want to ride together but one rides hills every day and one does not. On flat trails they are able to ride together but once they start climbing, the first cannot keep up. With an eBike, there is less advantage on level ground and no advantage at all on descent, especially in this scenario. But once the road turns up, the effort to climb is reduced substantially. How substantially is the focus of this article, the first of many.
The Rider
I am a cyclist, and I've been one as long as I can remember. I'm also an early adopter, so naturally I made sure we got the new Orbea Gain into the shop as soon as possible. Just like the Pivot Shuttle before it, I wanted to ride the Gain as much as possible under as extreme conditions possible to see if and how it might improve the cycling experience. This review takes a more analytic approach to the Orbea Gain. The rainy winter and an illness prevented me from doing any analytical testing on the Gain until recently. This is the first of many tests that I plan on performing in the coming weeks.
The Bike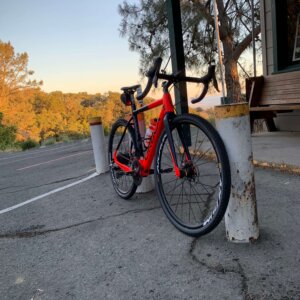 Kristen (my wife) wrote a very good piece about the Orbea Gain that goes into specifics on the bike itself. The bike I am using started life as an Orbea Gain M21, which is considered their top-level "gravel" eBike. I plan on doing some gravel specific testing of the Gain in the future but in the meantime I've modified it slightly to enable both road and gravel testing. The modifications are:
SRAM Red eTap 2x 11-speed drivetrain

Replaced the 1x Force 1 drivetrain to have range similar to a road bike

Enve straight seatpost

The stock post had an offset that didn't work with my fit

Fizik Arione R1 Versus Evo Regular

My road saddle of choice)

BMC ICS handlebars

Carbon takeoffs to dampen road vibrations

Fizik Terra Microtex Bondcush Tacky

Great mixed-terrain  (aka gravel bike) bar tape

Vittoria Terrano Dry CX/Gravel tire, 38c Rear, 40c Front

Closer to a road tire than the stock tires
First Test of the Orbea Gain: Long Steep Sustained Hill Climb
The Goal
For the first test, I wanted to gauge how much battery power would be used while climbing Northgate Rd. to the ranger station at the Junction. There is a saying that it doesn't get easier; you just get faster. For this test I wanted the ride to be both faster and easier because with an eBike it is always easier to go slower; just turn off the power assist.
So without further ado here are the results: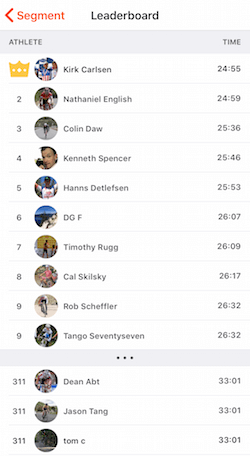 The Raw Results
Complete Ride: LINK
Strava Segment: Diablo :: North Gate to Junction`
Segment Stats: 6.4 mi, 1826ft, 5.3% avg gradient
–
Regular bike timed segment data:
Time: 46:03
Avg HR: 162 BPM
Avg Speed: 8.4 MPH
Place on Segment: 4971 out of 11,981 people
—–
Orbea Gain eBike timed segment
Time: 33:01
Avg HR: 153 BPM
Avg Speed: 11.8 MPH
Place on Segment: 311 our of 11,981
—-
Deltas
Time: 12:02 quicker
Avg HR: 9 BPM lower
Avg Speed: 3.4 MPH fasterThe Analysis
Looking at the data, the Orbea Gain eBike definitely made my trip to the Junction faster and easier, so that goal was met. There are a couple surprising aspects to this test. First, even with the eBike I was still only 311th out of almost 12,000 people that have climbed to the junction multiple times. It illustrates how difficult the climb to the junction is, and yet almost 12,000 people have accomplished it on non-eBikes. Pretty amazing. The second and more critical aspect of the test was that even under the harshest conditions, the Gain did what it promised; it made my ride easier AND faster
The Conclusion
In conclusion, whether you are looking for a bike to commute up and over the Oakland hills from Walnut Creek to Berkeley or a bike that works as an early season training machine that allows most saddle time with more training time in the tempo heart range, the Orbea Gain offers the rider a new option in getting from point A to point B easily and quickly.
Note that for any given test your own results may vary. The physics of bicycling still apply. The lighter you are, the less the motor has to work, thus the less current required to turn the motor, thus the longer the battery will last for a given ride. Also, the more conservative you are on your choice of modes while riding, the longer the battery will last.
Stay tuned for the next stress test and feel free to come by the shop and chat with us about the Orbea Gain. There are a few new models coming out in the 2020 model line, especially in the commuter category.
Other Images